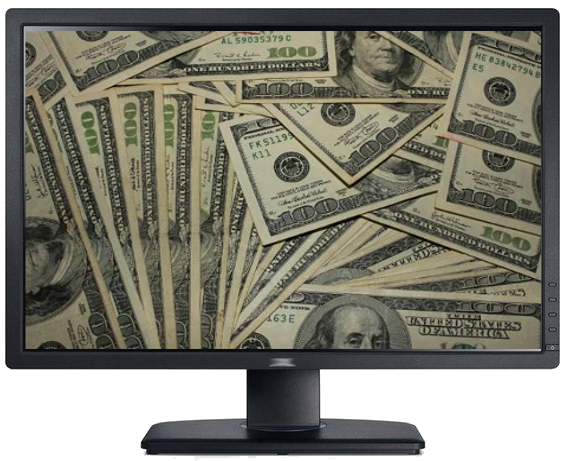 For the Serious Investor
Home Town Realty is seeking out the best investments for the serious investor. This page is not intended to post all the investment properties available. We can of course post our own listings for Sellers who appreciate the additional marketing Home Town Realty offers. One of the many personal sides of the Real Estate business all our clients appreciate. We can also post investment properties offered by other Brokers who decide to cooperate and take advantage of our advanced marketing skills. Contact Home Town Realty for additional details.
In my humble opinion, this is one of the finest investment opportunities I have seen over my long Real Estate carrier. This 4 family unit built in 2006 is a rare find. Two of the units are over 1600 square feet and 2 of the units are over 1300 square feet. The sale includes an additional poured concrete pad for a future 4 family unit. This allows the investor to build and operate an additional 4 family unit. Other nearby lots may be available.
MLS Number 1528022

Campbellsport is a small community thriving on family owned businesses. For the serious investor this means, long term, steady employment. The serious investor is also concerned with local government and their commitment to growth. At the present time the Campbellsport town board is considering plans to grow the community in both the business and housing sectors. Similar towns in the area have experienced outstanding growth over the past few years. The serious investor has the rare opportunity to get in on the ground floor on these expansion plans.Whenever an investor is considering a property, location is always a major concern. Along with location the job market is also an important consideration. This particular 4 family unit is located within a short distance of three major cities in Wisconsin, Fond du Lac, West Bent, and Sheboygan. Between those cities are a number of smaller towns with a vast array of job opportunities. At the present time Campbellsport including surrounding towns and cities are experiencing a shortage of workers for available job openings. The area is also experiencing a shortage of homes and living spaces. This makes for the perfect investment opportunity.

For additional information about the 4 family unit or the community, call the Listing Agent Tara Henke 920-376-9506 today.
We appreciate your input to help us increase our level of service to every client we serve. Fell free to contact us with any input or suggestions. Also feel free to share this information with family and friends.
2 Unit Package Deal with Seller Down Payment Assistance
There are 2 separate properties available – N3958 the 2 Story home and N3962 the single story home.
N3958 includes a 2 story home with a large kitchen area, dining room with full length windows, large living room complete with fireplace, 2 bedroom, and 1-1/2 baths. It has a steel roof, ornate exterior woodwork, porch and sits on 2 acres of land. The house is heated by propane through a forced air furnace. The lower level has a full unfinished basement.
N3962 is a single story ranch house with 2 bedrooms and 1 bath. It has a crawl space for a basement. An attached 2 car garage and 3.78 acres of land. A large pole building is also included.
2 Unit Package Deal with Seller Down Payment Assistance
The Seller would like to sell these 2 properties N3958 and N3962 (MLS 1604092 and1605077) as a package deal. The seller also wishes to enter into a long term lease on the pole building. The seller is flexible. A portion of the pole building can be divided and used by the Buyer. All details would of course depend on the Offer to Purchase the Buyer drafts.
The interesting feature on this package deal is:
The Seller is able to pay a long term lease for the pole building in advance.
If the Buyer's Lender will allow the advance lease payment to be used as a down payment on the purchase of the property, the Buyer could have a nice size down payment and reduce interest payments on a loan. Based on actual numbers, this could be quite an investment.
For more information contact"
Dennis Herman 414-426-1784