Bluetooth Not Connecting to Media
Having problems with your Bluetooth device connecting to media, in other words, playing music or listening to videos? My Bluetooth would not connect to media. I searched the Internet for Bluetooth not connecting to media. It seems like a wide spread issue. Why would your Bluetooth work one day then the not connect to media the next day? These seems to be the issues.
Bluetooth works fine then
Bluetooth Not Connecting to Media
Bluetooth connects to phone, but not media
Bluetooth takes longer to pair
Pairing is often lost
Settings in Bluetooth are both checked, Phone and Media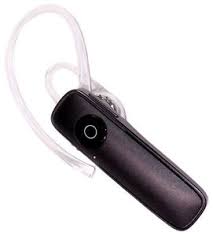 I finally had it with the problem. I looked back to see that changed, and came up with the solution. I just added a new Bluetooth connection to the car that plays music through the car radio. It took a while to pair. Worked fine for a few days, then everything went wrong. My regular Plantronics M165 stopped playing media and then took a long time to connect. The M165 would pair, then disconnect, and often not pair again. It seemed to be getting worse.
The Solution
I took all my Bluetooth devices off my phone. It is a Blu R1 Plus running Android 6. I added the Plantronics M165 and it worked fine. A few days later I added the car Bluetooth device. It paired the first time and after a few days still works fine.
The Problem
The problem seems to be in the operating system when you have too many Bluetooth devices paired to the phone. The system paired with one device, then tried to pair other devices. I'm not sure why, but when I had 6 Bluetooth devices connected to my phone, the media option went out the window.
Try disconnecting, which means deleting Bluetooth devices you really don't need and add the devices you use one at a time. Give each one a few days. There may be a conflict between devices. Who know? All I know is this solution worked for me.