Internet Funny Stuff
Well I wrote a few articles about Internet security, and it is nice to see the Real Estate Association get involved. Although for years, their attitude was, everyone does it. This month the Real Estate Association send out warnings about closing scams that have been going out. Maybe it was my article that convinced them, the problem stems from people using unsecured email accounts. I can email back and forth between lenders, and title companies for days and nothing happens. Banks, title companies, and I use secure email accounts. If you want to get one, just get a domain from GoDaddy.com and you get 1 free secure email account. You can buy more. And it will be a personalized account. You can do that for as little as $10 a year. Sounds like cheap insurance.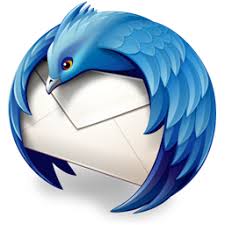 The problem comes when I send out paperwork about a closing to clients who use popular, free email accounts like hotmail, yahoo, and others. Read the fine print. Some of those companies have an agreement that they can read, and share your personal emails with the world. And they do. They make a rather tidy profit from it. The scammer buys that information and sends you an email with instructions to wire the money for closing to some overseas account. And those email companies should be held responsible. But they are so big, try to sue them.
The video on the bottom tells about one way of protecting your passwords, and email account. But that does not cover the fact, the email company may be sharing your account with the world. No one may be able to log into your account, but let's fact reality, information is for sale.
Do this little test. Email someone about buying a new car. Mention a specific car. Then go on the Internet to any site. Now how did they get up ads about that car on all those sites? They aren't psychic. They purchased the information in your private email. Now try another product like a washer, dryer, freezer, or something really strange. Get the picture?
Well stay safe on the Internet and think about buying that secure email service.