Internet Safety
Just as the title implies, this section is focused on Internet Safety. What does a Real Estate Agent know about Internet Safety? When an agent grew up using computers since they were the size of a room and watched the computer age and internet progress to what we see today, you can see how that accumulated knowledge can be a benefit. Internet Safety is no joke. Internet Safety is not something you pay a fee and let someone handle for you. Internet Safety is like any other situation requiring any safety measures. BE AWARE OF YOUR SURROUNDINGS.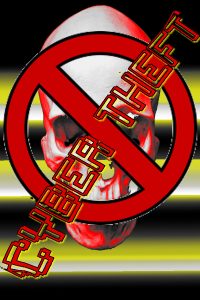 Internet attacks can and will come from anywhere. As a Real Estate Agent I depend on my name being all over the Internet. My contact information is out there for the world to see. I don't hide behind forms, or layers of pages between me and my clients. I have to be there when people need answers, to make an offer, view a property, and a host of other issues. I can't afford to hide from the world. So I tend to see just about every threat and scam in the world. I am one of the few pioneers left in the Internet world.
This section is geared to change with the times as the Internet changes before our eyes. Feel free to let us know about your experiences. Send me a message, or post a comment below. Make the world a safer place by sharing this section and related posts.