Foreclosure Fees in the Current Real Estate Market
In today's Real Estate market there is an ever increasing amount of web sites displaying foreclosed homes for sale. The most popular sites are: http://www.hudhomestore.com/Home/Index.aspx , the official HUD web site offering government owned foreclosures, and http://www.homepath.com/ , offering Fannie Mae foreclosures.
A special note: NEVER PAY FOR A LIST OF FORECLOSED PROPERTIES.
Many independent, unauthorized web sites use the HUD and Homepath names to lure unsuspecting Buyers. Once on these sites potential Buyers are bombarded with high pressure sales pitches. Eventually these sites ask for money in the form of fees or monthly membership plans. They do not supply any information you cannot get for free on any of the free sites available. EZ1REALTY SEARCH offers one of the most comprehensive search pages available. You also have the option to request automatic E-mail updates targeting properties with the features, price, and location you are looking for. This service not only saves you time, it is free. You can sign up from this site.
EZ SEARCH FOR FORECLOSURED AND BANK OWNED PROPERTIES
https://ez1realty.net/search-for-properties/
In addition to the official web sites and knock off sites, a third type of site is beginning to appear and compete in today's Real Estate Online Market. This new type of site offers online auctions. Care should be taken whenever bidding at any auction. The most important factor to remember is an auction does not provide the protection included in state approved Real Estate contracts. In other words, BUYER BEWARE! For information on auctions and risks involved, see the official Waukesha County Sheriff web site: https://www.waukeshacounty.gov/Foreclosures/
Pay attention to conditions of the sale which provides a list of factors to consider before getting involved in the auction process.
"The successful bidder, upon full payment of the bid, will receive a Sheriff's Deed. This deed may not give clear title to the property. In order to obtain a clear title one must satisfy all superior liens and encumbrances. If a purchaser does not complete the sale, he can be held liable for his deposit, and for all losses and expenses."
Some of these on line auction sites do not use Wisconsin licensed Auctioneers. Therefore, they do not follow Wisconsin law regarding auctions, which means they do not provide disclosures required by Wisconsin law. For more information see a qualified Real Estate Attorney. Risks are involved.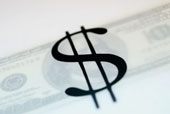 HUD and Homepath continue to shift costs to Buyers. HUD will pay minimal amounts in Title and transfer fees which normally cost $800 or more. There may be additional costs and fees disclosed at closing. HUD and Homepath will require Buyers to pay these fees before transferring title. These fees may include, special transfer fees, technology fees, closing fees, re key fees, and other miscellaneous fees. Buyers should expect to pay between $1000 and $2000 of additional fees and costs at closing above and beyond the contracted price. Based on current trends, future fees may apply.