A Little About Ez1 Realty

I've been a licensed Real Estate Agent since 2005 and a licensed Real Estate Broker since 2012. When I began my carrier in Real Estate, I joined First Weber based on the exceptional training offered. First Weber was one of the few local Brokers offering extended training courses in a formal setting. In 2005 their training program was rated number 4 in the nation. During months of training, I worked out of their office located on west Capital drive. Instead of working in the suburbs where sale prices and commissions are much higher, I decided to work within the city to gain experience thorough a greater number of sales. The plan worked out well as I was continually faced with new challenges and learning experiences.
After three years at First Weber I decided to make a move to Realty Executives. Working with one of their Agents on a number of transactions was one of the determining factors. The Agent and his office displayed the expertise and professionalism I thought was important to a successful carrier in Real Estate. Another important factor was their commitment to growth and use of the Internet. In 2008 the Internet was a rather new marketing tool. Finding a Broker committed to cutting edge technology was an important factor of my next move.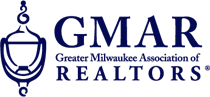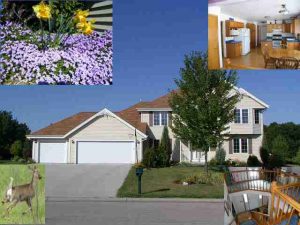 Over the years I successfully closed well over 100 sales ranging from $15,000 to $625,000. I've worked with Sellers and their properties all over southeast Wisconsin. I only work in areas I'm familiar with prices, neighborhoods, market trends, city rules, regulations and other important matters that have to be considered when buying and selling Real Estate. When I meet a Buyer or Seller outside my market area, I find them a qualified local Agent to work with. I grew up on the south side of Milwaukee, built a home in Muskego and another in Menomonee Falls. I've sold property in every corner of Milwaukee county and most every suburb in Waukesha and Washington counties. I have extensive experience with residential homes. I have also sold condominiums, retail, commercial, and industrial properties. Over the years I've worked with and counseled first time home buyers, worked with buyers to get qualified for loans, and helped buyers get the right loan. I've worked with conventional FHA, 203K loans, private funds, and cash buyers. I've worked on the purchase of homes from private buyers and all types of foreclosed properties. I've written offers on HUD, Fannie Mae, and Freddie Mac websites. I've also looked into online auctions only to find most do not comply with Wisconsin State laws regarding auctions. I feel purchasing properties without proper disclosure is too risky. Most buyers agree after I explain how standard state forms protect their interests. A form of protection most auction sites want buyers to give up.
Before pursuing a carrier in Real Estate I worked as a design engineering for over 25 years, 15 years as a project engineer designing and installing industrial finishing systems. During that time I had the pleasure of working for one of the best mangers in the business. Together we developed procedures to investigate and initiate measures using the latest technology to offer superior products at the lowest cost. We perfected the concept of identifying individual areas, investigating options, introducing new ideas on a controlled basis, and analyzing results. Using this simple system we took the least profitable department in the company, turning it around to the most profitable in a short amount of time. One of the key features of our system was to enlist the expertise of employees from all the departments and every supplier engaged in the manufacture and installation of the systems involved. Attention to detail was the key to success. No idea was too small to investigate or too large to adopt to the products we offered.
I've been able to integrate a number of my engineering skills into my Real Estate business. Cost savings has always been a key consideration. My concept and goal is to reduce costs and pass the savings onto customers in the form of lower Listing fees. Using the computer as a tool is an understatement. Having a background in programming and system development is essential. I enjoy developing and refining systems to streamline operations, save time, and reduce the chance of errors. I am a little surprised to see a lack of competition in the Real Estate industry to reduce costs and increase the quality of service, which is my passion.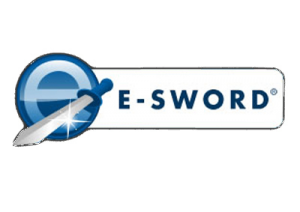 My spare time passion is Bible study and writing Christian books which include a series on the prophecies Jesus fulfilled, stories and detailed studies on the Gospels, an engineers view on the construction of the Tabernacles, and more. Many of my studies are posted on my Internet site, Advent Bible Study on WordPress. I have a number of books published on Lulu.com. Here are the Internet links.